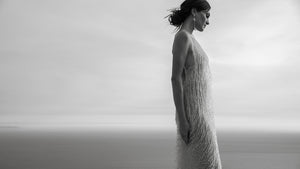 VIEW THE COLLECTION IN PERSON
Trunk Shows are By Appointment Only.

​If we are coming to a Store in your City, please Reserve your Appointment through the links provided below.
August 18th - 20th
The Fall Bride, London
Ground Floor - Dalston Works, 9 Martel Place,
London E8 2FR
September 7th - 9th
Carine's Bridal, D.C.
1623 Wisconsin Ave NW
Washington, DC 20007
September 15th - 17th
Wander Atelier, New Jersey
307 Bloomfield Avenue, Suite 203 Caldwell,
New Jersey 07006
September 21st - 23rd
Jin Wang, San Francisco
127 Graystone Terrace San Francisco, CA 94114
September 29th - October 1st
Harper & Ivory, Cleveland
2801 Bridge Ave Cleveland OH 44113
October 13th - 15th
Everly Fine Bridal, Vancouver
849 Beatty Street
Vancouver, BC V6B 2M6
November 10th -19th
The Modern Bride, GUelph
15 Wyndham St N 3rd Floor, Guelph 
ON N1H 4E4, Canada